Siria, una tregua inutile. Ad Aleppo si torna a combattere
Commenti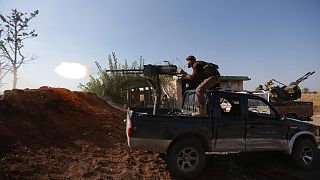 Ad Aleppo si torna a combattere. La battaglia per il controllo della città, nel nord della Siria, è ricominciata dopo che sabato scorso, si è concluso il cessate il fuoco unilaterale annunciato dalla Russia e dalle forze armate fedeli al governo di Damasco per consentire ai convogli delle Nazioni Unite di portare viveri e beni di prima necessità agli abitanti intrappolati nella zona di Aleppo ancora in mano ai ribelli,
Ora in campo sono scese anche le forze dei curdi dell'Unità di Protezione del Popolo che conducono un'offensiva indipendente contro i ribelli anti-Assad.
Intanto prosegue il flusso di civili, che lasciano i quartieri orientali di Aleppo: sei corridoi umanitari, ha spiegato il portavoce del ministero della Difesa russa Igor Konashenkov, sono aperti 24 ore su 24, sono punti di distribuzione alimentare e di primo soccorso. Una situazione convulsa e confusa. Mosca insiste che negli ultimi sette giorni le forze aeree russe e siriane non hanno compiuto raid ad Aleppo, una moratoria che sarà prolungata."
3 killed and 4 injured in #Orem_Alkubra after a civilian building was targeted with 4 thermobaric missiles. pic.twitter.com/Z83pogBuXV

— The White Helmets (@SyriaCivilDef) October 25, 2016
Notizia smentita da fonti locali che riferiscono di raid aerei nelle ultime 24 ore su Aleppo est e spari di artiglieria da parte degli insorti fuori e dentro la città. Nei quartieri sotto assedio sono oltre 250.000 i civili intrappolati. Nelle ultime settimane i morti sarebbero almeno 500, oltre 2000 i feriti.
Today I was trying to buy sweets and something to eat but there's nothing. – Bana #Aleppopic.twitter.com/mg2cl4JBoK

— Bana Alabed (@AlabedBana) 25 ottobre 2016