Canada: la polizia uccide un 24enne, pianificava un attacco terroristico
Commenti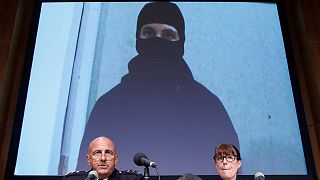 In Canada torna la paura terrorismo. In un blitz nella provincia dell'Ontario un 24enne è stato ucciso dalla polizia. Nel corso dell'operazione Aaron Driver, questo il nome del cittadino canadese, ha fatto esplodere un ordigno ferendo una persona. Per le autorità era una "potenziale minaccia terroristica". Convertitosi all'Islam, Aaron Driver pianificava di farsi saltare in aria con un'autobomba in un luogo pubblico.
"In base alle nostre informazioni, l'attacco doveva avvenire nelle 72 ore successive probabilmente in un centro urbano o la mattina o il pomeriggio, in un'ora di punta", ha detto Mike Cabana, vice comandante della Rcmp, in una conferenza a Ottawa.
Investigators reviewed images from the snapshot photo and video, confirming that the person of interest was 24-year old Aaron DRIVER.

—

RCMP

(@rcmpgrcpolice) 11 agosto 2016
Gli agenti sono intervenuti a Strathroy, circa 225 chilometri a sudovest di Toronto. Il sospetto era già stato arrestato lo scorso anno per sostegno all'Isil sui social media. Un altro lupo solitario, un altro cittadino canadese convertito all'Islam come quello che nell'ottobre 2014 esplose diversi colpi d'arma da fuoco dentro il Parlamento federale.