Draghi: "Mercati calmi dopo la Brexit, le misure e le regole funzionano"
Commenti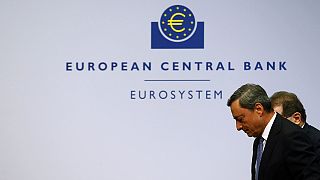 Prima riunione del board della Banca centrale europea dopo la Brexit. Così come ha fatto la Banca d'Inghilterra una settimana fa, anche l'Eurotower non ha toccato il costo del denaro e il tasso principale è rimasto fermo allo 0 per cento.
Mario Draghi aveva già commentato l'esito del referendum, dicendo che la Brexit sarà un fattore di rallentamento della ripresa, ma si è mostrato fiducioso.
Draghi: After UK referendum euro area financial markets have weathered the spike in uncertainty and volatility with encouraging resilience

—

ECB

(@ecb) 21 luglio 2016
"L'euro i mercati finanziari hanno resistito al picco di incertezza e volatilità con incoraggiante resilienza – ha detto il presidente della Bce -. La disponibilità annunciata delle banche centrali a fornire liquidità se necessario, le nostre misure di politica monetaria in corso, così come un quadro regolatorio e di vigilanza robusto, hanno tutti contribuito a mantenere calmi i mercati".
Draghi: Financial markets have remained resilient despite Brexit, also thanks to ample liquidity

—

ECB

(@ecb) 21 luglio 2016
La Bce ha confermato il quantitative easing sino al marzo 2017 o oltre se servisse.
Sul fronte banche, Draghi ha detto che è "necessario affrontare la questione dei crediti deteriorati" e che un paracadute pubblico "è possibile in casi eccezionali".
La reazione dei titoli bancari in Borsa -dopo la conferenza stampa di Draghi – è positiva. Il Ftse Italia banche ha chiuso in rialto dello 0,96 per cento.
European bank stocks soar on Draghi public rescue hopes https://t.co/hPIenqHu9j

— Financial Times (@FinancialTimes) 21 luglio 2016