Accordo fra BMW e Intel per l'auto a guida autonoma. La prima nel 2021
Commenti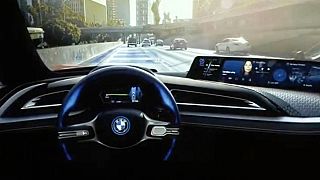 Un sodalizio fra giganti per accelerare nella ricerca e tagliare il traguardo della produzione dell'auto a guida autonoma nel 2021. È in vista di questo obiettivo che il colosso dell'auto BMW e quello dei microchip Intel hanno siglato un accordo, in partnership con l'israeliana Mobileye.
BMW, Intel, Mobileye to bring self-driving cars to roadways by 2021 -via @CNET's @roadshowhttps://t.co/iLJwBPgdw5pic.twitter.com/57AZzNiXxd

— Intel Official News (@intelnews) 1 luglio 2016
Dal matrimonio dovrebbe anzitutto vedere la luce la iNext, modello che si iscrive nella discendenza delle attuali BMW i3 e i8. Intel spera nell'accordo per rilanciarsi in un settore come quello dell'automotive, in cui finora ha faticato a ritagliarsi un ruolo da protagonista.