Florida: uccisa dopo il concerto Christina Grimmie, ex concorrente di "The Voice"
Commenti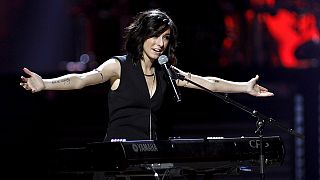 Ha cantato per l'ultima volta a Orlando, la giovane stella della musica americana Christina Grimmie uccisa a colpi di pistola da un uomo alla fine del concerto.
È stata raggiunta da una serie di spari mentre firmava gli autografi, l'ex concorrente di The Voice che dopo aver partecipato nel 2014 al talent show classificandosi terza ha avuto un grande successo su YouTube.
La 22 enne di origini italiane e rumene è stata portata in un ospedale locale in condizioni critiche e non c'è stato nulla da fare.
With deep regret, we have confirmed Christina Grimmie, TheRealGrimmie</a> has died from her injuries.</p>&mdash; Orlando Police (OrlandoPolice) June 11, 2016
Dopo averle sparato, l'uomo ha rivolto l'arma contro se stesso suicidandosi.
Il fratello della vittima ha tentato, invano, di fermarlo e disarmarlo. Secondo la polizia, il killer, del quale non si conosce ancora l'identità, era in possesso di due pistole.