Sci: coppa del Mondo, Kjetil Jansrud si aggiudica la combinata di Wengen
Commenti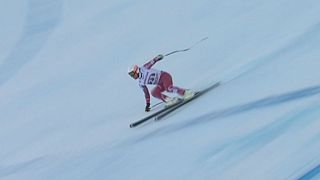 Vince per un soffio la combinata di Wengen, in Svizzera, valida per la Coppa del Mondo, il norvegese Kjetil Jansrud: per appena 4/100 si impone sul connazionale Aksel Lund Svindal.
Jansrud aveva chiuso la discesa al terzo posto, a
90/100 da Svindal, ed è terzo anche nella classifica della disciplina in Coppa del Mondo.
Ha fatto la differenza nello slalom con un tempo di 48' 61", nonostante un errore verso la fine. 2'37"61 il tempo complessivo.
Prima di Natale, Jansrud si era aggiudicato lo slalom gigante parallelo di Alta Badia, sempre precedendo Svindal. Nella generale di coppa del Mondo occupa il quarto posto.
Jansrud- Svindal nella Combinata di Wengen
https://t.co/gyIX8du8V2pic.twitter.com/fBAEPcXEYQ

— Sito RacingSki (@SitoRacingSki) 15 Janvier 2016
Svindal aveva cominciato bene con il miglior tempo nella gara di discesa: 1'48"10. È secondo nella classifica di Coppa del Mondo nella combinata, a 20 punti da Jansrud.
Il risultato di Wengen gli fa guadagnare punti nella generale dove occupa la piazza d'onore alle spalle di Marcel Hirscher.
Combined double for Norway!! Haha:) Kjetil takin the win and getting the red jersey https://t.co/xk1XvXgvDP

— Aksel Lund Svindal (@akselsvindal) 15 Janvier 2016
Terzo in Svizzera il francese Adrien Théaux, a 13/100 da Jansrud. Théaux era reduce dalla vittoria nella discesa a Santa Caterina il 29 dicembre.