Oscar: lotta tra The Revenant e The Martian
Commenti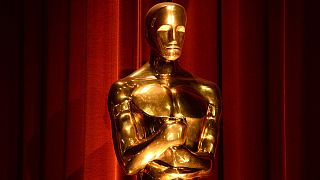 I film più spettacolari fanno il pieno di nomination agli Oscar 2016.
Dodici candidature per The Revenant, 10 per Mad Max, sette a The Martian.
Seguono con sei Il ponte delle spie, Carol e Spotlight.
L'elenco ricalca in parte la tendenza già delineata dai Golden Globe, con qualche significativa eccezione.
The Revenant è tra i favoriti come miglior film e, nelle altre categorie, per la regia di Alejandro Inarritu e l'interpretazione di Leonardo DiCaprio.
Mad Max dell'australiano George Miller è la sorpresa degli Academy Awards ed è in lizza per la palma di miglior film, miglior regia e in 8 categorie minori.
Candidato come miglior film anche The Martian, mentre Matt Damon contenderà a Di Caprio il trofeo per il miglior attore.
Il Ponte delle spie regala a
Steven Spielberg la sua nona nomination come produttore, un record.
Il 28 febbraio si conosceranno i vincitori.