Jaguar torna in pista, dal 2016 con i veicoli elettrici in Formula E
Commenti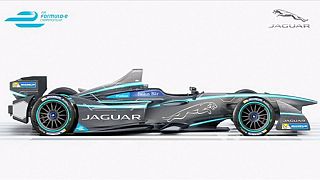 Jaguar Land Rover torna nel mondo delle gare automobilistiche partecipando al campionato di Formula E per veicoli elettrici il prossimo anno. Sarà suo socio tecnico la Williams, che ha già collaborato alla produzione dell'ibrida C-X75.
James Barclay, direttore del team, spiega che la competizione sarà l'occasione per testare le tecnologie di elettrificazione: "La pianificazione della produzione di auto elettriche per la Formula E è stata la soluzione ideale. Ci offre l'opportunità di provare e verificare la nuova tecnologia, dal punto di vista delle prestazioni e dell'efficienza. Sarà il nostro settore centrale in futuro, questo è il punto di partenza per sviluppare la nostra tecnologia".
#Jaguar is proud to announce entry into the 2016 FIAformulaE</a> Championship. <a href="https://twitter.com/hashtag/JaguarFormulaE?src=hash">#JaguarFormulaE</a> <a href="https://t.co/0D1kBJplre">https://t.co/0D1kBJplre</a> <a href="https://t.co/nLF0I8Idj0">https://t.co/nLF0I8Idj0</a></p>&mdash; Jaguar (Jaguar) 15 Décembre 2015
Jaguar manca dalle competizioni dal 2004, quando lasciò la Formula Uno. Il campionato di Formula E, lanciato nel 2014, l'anno prossimo farà tappa tra l'altro a Parigi, Londra, Berlino, Mosca e Pechino. Jaguar prenderà il posto della Trulli che ha ufficializzato il ritiro dalla Formula E.