Time: la persona dell'anno è Angela Merkel, "Cancelliera di un mondo libero"
Commenti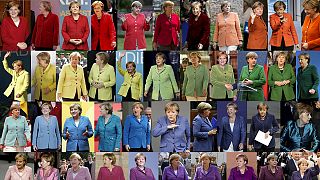 "Person of the Year" per il Time è Angela Merkel definita "cancelliera di un mondo libero".
"Il viaggio di Angela Merkel da figlia di un pastore luterano nella Germania dell'est a leader de facto di un continente", si legge nel sottotitolo del settimanale che le ha dedicato la 93esima copertina da quanto è nato il premio. È la quarta donna a ottenere la copertina del settimanale Time.
La leader tedesca, 61 anni e al suo terzo mandato, ha ricevuto il riconoscimento per "La sua leadership nell'aver promosso e mantenuto un'Europa aperta e senza confini, di fronte alla crisi economica e a quella dei profughi".
''E' la voce più influente della politica europea, ha un ruolo di primo piano nel plasmare le risposte alle domande più importanti del mondo'": è scritto sul sito del magazine statunitense che lo scorso anno aveva premiato i medici impegnati nel combattere l'epidemia di ebola mentre nel 2013 aveva scelto Papa Francesco.
Merkel è stata premiata "per aver accolto centinaia di migliaia di rifugiati e per aver gestito la crisi del debito europea", ha spiegato Nancy Gibbs, che dirige il Time. Per aver dato prova di una leadership morale risoluta in un mondo dove essa scarseggia".
Il califfo Abu Bakr Al-Baghdadi, leader dell'Isil è al secondo posto, seguito dal candidato repubblicano alle presidenziali Donald Trump, scelto poiché "la sua retorica populista lo ha di fatto favorito nella corsa alla nomination, scatenando un dibattito sul futuro del partito".