Iraq: Baghdad chiede ritiro immediato dei soldati turchi dalla regione di Mosul
Commenti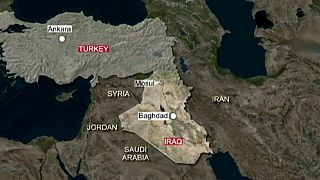 La presenza di soldati turchi nel nord dell'Iraq contro l'Isil suscita l'irritazione di Baghdad che intende ribadire la propria sovranità su tutto il Paese. Le autorità irachene hanno chiesto il ritiro immediato dei turchi dalla regione di Mosul e hanno convocato l'ambasciatore di Ankara, dopo l'arrivo di circa 150 soldati per sostituire i colleghi che addestrano i combattenti curdi alla lotta contro il sedicente Stato islamico.
Per il capo del comitato parlamentare sulla sicurezza e sulla difesa Hakim Al-Zamili, "se le forze turche non lasciano il Paese e se le forze irachene non intervengono, allora altri eserciti interferiranno, quello statunitense, saudita, qatariota e di altri Paesi islamici". "È necessario un vero confronto in parlamento", ha aggiunto Al-Zamili.
The unauthorized presence of Turkish troops in Mosul province is a serious breach of Iraqi sovereignty https://t.co/s051sa8ls6

— Haider Al-Abadi (@HaiderAlAbadi) 4 Décembre 2015
Secondo il quotidiano turco Hurriyet, Ankara sta istituendo una base permanente con 600 soldati a Bashiqa, a nord di Mosul. Il primo ministro turco Ahmet Davutoglu ha smentito che il movimento di truppe sia un'operazione preliminare a un intervento militare in Iraq.
"La nostra cooperazione e la nostra solidarietà con l'Iraq, un Paese che subisce atroci esperienze, puntano a eliminare il terrorismo da quel Paese", ha affermato Davutoglu. "Coloro che interpretano male questa rotazione di routine intraprendono una provocazione deliberata. Abbiamo addestrato i nostri fratelli iracheni contro l'Isil nel campo di Bashiqa e in altri campi. E continueremo a farlo".
Dal canto loro le autorità del Kurdistan iracheno hanno affermato che negli ultimi giorni Ankara ha inviato esperti e attrezzature con l'obiettivo di allargare il campo di addestramento di Bashiqa.