Volo Sinai: Russia ammette ipotesi attentato terroristico
Commenti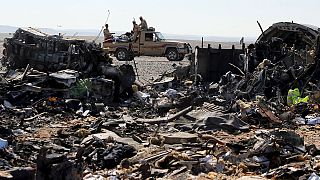 La solitudine del regime egiziano. L'ipotesi che a far esplodere in volo sul Sinai l'Airbus A321 della russa Metrojet sia stata una bomba è ormai considerata probabile anche da Mosca. Secondo il Premier russo Dmitri Medvedev l'attentato terroristico è la pista privilegiata. Si tratta della medesima opinione già espressa, seppure con riserva, da Regno Unito, Stati Uniti, Israele e altri Paesi.
The Russian plane crash in Egypt may have been the result of a terrorist attack, so all flights to Egypt have been suspended since Friday

— Dmitry Medvedev (@MedvedevRussiaE) 9 Novembre 2015
Soltanto il Cairo mantiene il riserbo su cosa sia accaduto al volo decollato da Sharm El Sheik lo scorso 31 ottobre e mai giunto a destinazione, a San Pietroburgo. A bordo c'erano 224 persone. Il Cairo difende la sicurezza dei suoi aeroporti e dello scalo della città sul Mar Rosso in particolare.
Ma la decisione di Mosca di sospendere tutti i voli per l'Egitto, seguita alla stessa misura adottata da Londra, è un duro colpo per il Paese che vive di turismo. Intanto un nuovo video pubblicato dall'autoproclamato Stato Islamico elogia l'abbattimento del volo russo da parte dei soldati del Califfato.