Rugby: Dan Carter eletto giocatore dell'anno
Commenti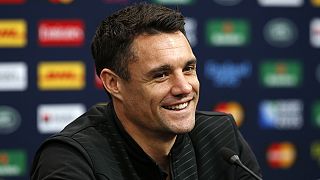 Per la terza volta nella sua grande carriera Dan Carter ha vinto il premio di World Player of the Year. Neo campione del mondo con la Nuova Zelanda, il Man of the Match della finalissima di Londra ha battuto la concorrenza di Pocock, Savea, Hooper, Laidlaw e Jones. E ora è pronto a ritirarsi dalla carriera internazionale.
"Sono contentissimo di aver partecipato a questa Coppa del Mondo e di esserne uscito da vincitore", spiega il giocatore degli All Blacks. "Ed aver messo a segno un back-to-back, chiudendo in questo modo la mia carriera è una fortuna immensa. Con riconoscimenti come questo tra le mani poi… io penso ai miei compagni di squadra, perchè sono loro che mi hanno portato ad essere quello che sono. Sono speciali e sono contento di far parte di una squadra cosi' unica".
Nella finale contro l'Australia, il mediano d'apertura neozelandese ha messo a segno 19 punti, di cui un drop eccezionale dai 40 metri.