Spara in un cinema e poi si toglie la vita: tre morti in Louisiana
Commenti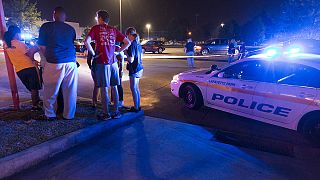 Un uomo ha aperto il fuoco in un cinema della città di Lafayette, in Louisiana, e ucciso due persone prima di togliersi la vita. La polizia locale, che ha confermato il bilancio, ha inoltre fatto sapere che tre dei feriti sono in condizioni critiche.
Death toll rises to three in #Lafayette Grand Theatre shooting http://t.co/wN4KSMP0LD"

— hewhoknows (@Wotan_01) 24 Luglio 2015
Sette, secondo un responsabile del servizio ambulanze, le persone trasportate in diversi ospedali della zona. Sempre le forze dell'ordine hanno descritto il killer come un uomo bianco di cinquantotto anni e detto di ritenere che abbia agito solo.
BREAKING: Police: Louisiana movie theater shooter was 58-year-old 'lone white male'; Shooter ID not being released

— The Associated Press (@AP) 24 Luglio 2015
L'episodio interviene proprio mentre una giuria è riunita in Colorado per stabilire se condannare alla pena capitale l'autore della "sparatoria che il 20 luglio di tre anni fa aveva fatto 12 morti all'anteprima di un film di Batman in un cinema della città di Aurora.