A Kabul taleban falliscono assalto ad hotel nel quartiere diplomatico
Commenti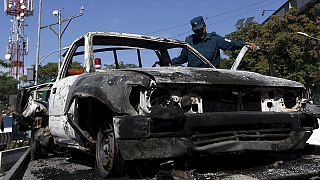 Si è concluso con l'uccisione di 4 attentatori l'attacco ad una guesthouse nel quartiere diplomatico di Kabul. Lo ha annunciato il governo afghano. Non ci sono state vittime nè civili nè militari secondo le autorità di Kabul.
L'assalto è scattato poco dopo le 23 ora locale nel quartiere di Wazir Akbar Khan, sede di ministeri ed ambasciate. L'hotel Heetal preso di mira dal commando armato taleban è un punto di riferimento per gli occidentali a Kabul, frequentato in particolare da australiani. Appartiene alla famiglia del Ministro degli Esteri Salahuddin Rabbani.
Gate of #Heetal hotel in #Kabul where 4 Taliban wanted to enter last night but failed. Photo by AkramWalizada</a> <a href="http://t.co/2NO7w37S4C">pic.twitter.com/2NO7w37S4C</a></p>&mdash; Khalil Noori (KhalilNoori) 27 Maggio 2015
Il portavoce della polizia della capitale ha spiegato che la zona era stata immediatamente circondata e che il tentativo da parte del gruppo armato di fare irruzione all'interno dell'Heetal Hotel è fallito.