Noam Chomsky, l'intellettuale spina nel fianco degli Usa
Commenti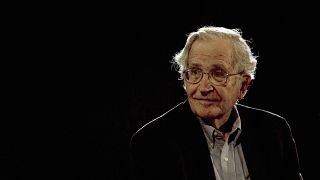 Noam Chomsky è forse l'intellettuale statunitense più conosciuto nel mondo, non solo per le sue competenze scientifiche, ma anche per il suo impegno politico.
Professore emerito di linguistica al Massachussets Institute of Technology e autore di centinaia di libri, è considerato il padre della grammatica generativo-trasformazionale, a sua volta il contributo più rilevante negli studi teorici sulla lingua del XX secolo.
Ma Chomsky è noto in tutto il mondo anche per le posizioni critiche nei confronti della politica estera del suo paese, gli Usa. Al modello statunitense attribuisce la responsabilità di aver creato un sistema di gestione del consenso basato sull'uso manipolatorio dei mezzi di comunicazione.
Secondo il quotidiano britannico The Guardian, "insieme a Marx, Shakespeare e la Bibbia, Chomsky è tra le dieci fonti più citate nella storia della cultura".
Nato nel 1928 a Philadelphia da una famiglia di ebrei scappati dalla Russia, Chomsky si definisce "anti-imperialista" e non nasconde le sue simpatie per la sinistra radicale no-global.
Su Euronews Noam Chomsky sarà il protagonista di The Global Conversation. Nel corso del programma risponderà alle domande che i telespettatori vorranno inviare via Twitter, usando l'hashtag #AskChomsky.