"Eurovision Song Contest? No, grazie". Il finalista tedesco declina
Commenti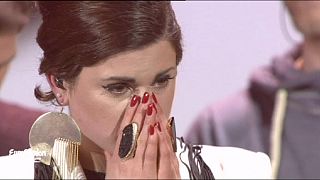 "L'Eurovision Song Contest? No, grazie".
Sono un cantante minore, la mia avversaria è più adatta e qualificata di me
Lasciando basita la fortunata beneficiaria del suo gesto, il vincitore decretato dal pubblico tedesco per rappresentare la Germania ha declinato il titolo e ceduto l'opportunità alla seconda classificata.
What a great talent #AndreasKümmert this is real cool to say 'No thanks' http://t.co/o15tMsMGUh via @zeitonline

— Johan Bostyn (@j_bostyn) 6 Marzo 2015
Incoronato dal televoto per il suo brano "Heart of Stone", Andreas Kümmert ha motivato il suo gesto dicendo di non essere nella posizione di poter accettare la vittoria in quanto "un cantate minore" rispetto a una diretta contendente "molto più adatta e qualificata".
Qui il video con il discorso e le motivazioni di Andreas Kümmert.
A dir poco stupita anche la presentatrice che ha poi parlato dell'accaduto come di un "coitus interruptus".
A rappresentare la Germania il 23 maggio a Vienna sarà quindi la cantante Ann Sophie, che aveva già beneficiato di una wild card, accedendo alle finali tedesche saltando il precedente turno di selezioni.