Una squadra anti-austerity. Svelato il governo Tsipras
Commenti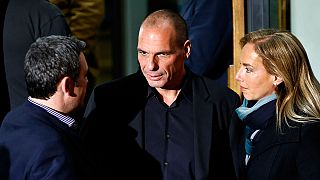 Un feroce critico dell'austerity alle Finanze, la carica di vice premier con delega ai negoziati con la Troika all'economista di Syriza e un consistente taglio al numero dei dicasteri. La strategia di Alexis Tsipras prende corpo con l'annuncio della sua squadra di governo.
Osservato speciale è il Ministro delle finanze Yanis Varoufakis: aspro critico della gestione europea della crisi, da alcuni definito un'economista radicale "alla Keynes, con un pizzico di Marx". Dell'austerity aveva parlato come di un "waterboarding fiscale", la tortura che consiste nel mettere ripetutamente la testa dell'interrogato nell'acqua.
Su Twitter l'ironia del neo-ministro.
Good to know: Greece's finance minister is no extremist - THE TELEGRAPH http://t.co/YSKt4r7jIu

— Yanis Varoufakis (@yanisvaroufakis) 27 Gennaio 2015
Il Ministero degli Interni va a Nikos Voutsis, deputato di Syriza dal 2012 e membro del Comitato centrale del partito dall'anno successivo, con un lungo passato di militanza anche studentesca.
Unica concessione agli alleati di governo dei Greci Indipendenti, il Ministero della difesa al loro leader Panos Kammenos. Chiave anche la delega a negoziare con i creditori internazionali, all'economista di Syriza Yannis Dragasakis.