Tour of Oman: seconda tappa a Lutsenko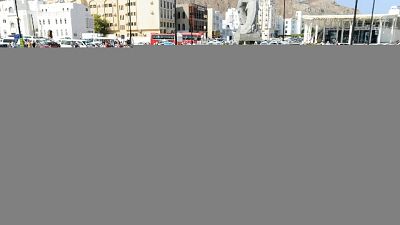 (ANSA) – ROMA, 17 FEB – Il kazako Alexei Lutsenko, con il tempo
di 4h07'19", ha vinto la 2/a tappa del Tour of Oman di ciclismo,
disputata fra Royal Cavalry e Al Bustan, su una distanza di
156,5 chilometri. Il corridore dell'Astana, grazie all'allungo
vincente, ha preceduto di 3" sul traguardo il gruppo capeggiato
da Alexander Kristoff, che ha conservato la prima posizione
nella classifica generale (7h01'56"), conquistata con il
successo di ieri. Quarto e primo degli italiani nell'ordine
d'arrivo Iuri Filosi, sesto Sonny Colbrelli, settimo Enrico
Battaglin. Il norvegese Kristoff, nella generale, ha un
vantaggio di 3" su Lutsenko; terzo posto per il sudafricano Ryan
Gibbons, a 12".
euronews pubblica le notizie d'ansa ma non interviene sui contenuti degli articoli messi in rete. Gli articoli sono disponibili su euronews.net per un periodo limitato.