Coinvolgere gli spettatori? Yes, we can
Commenti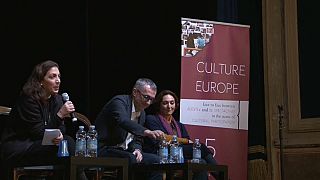 Coinvolgere gli spettatori nella creazione e nella scelta di spettacoli e mostre. E' questo in sintesi l'obiettivo di due progetti finanziati dall'Unione europea: Adeste+ e Be SpectACTive!. Nei prossimi 4 anni saranno coinvolti a cascata decine di organizzazioni nei diversi Paesi europei: Spagna, Francia, Polonia, Italia, Lituania e molti altri.
"L'idea è quella di portare gli spettatori nei tavoli dove vengono prese le decisioni culturali, lasciando che gli spettatori continuino a essere ciò che sono, cioè spettatori" dice Luca Ricci, project manager di Be SpectACTive!.
L'obiettivo ambizioso è quello di costruire relazioni a lungo termine tra le organizzazioni culturali e gli spettatori/cittadini.
"Noi crediamo che non possa esistere nessuna Europa senza cultura e - fondandoci su questo - cercheremo di lavorare nei prossimi anni", dice Alessandra Gariboldi di Adeste+.