Germania: ecco il primo videogioco che mostra simboli nazisti
Commenti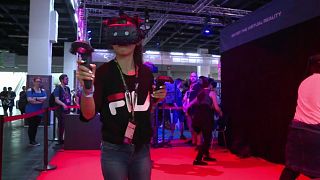 Svastiche, teschio delle SS, vessilli con croci uncinate: in Germania ora è lecito mostrare i simboli del nazismo nei videogame, a condizione che la loro presenza non sia oggetto di propaganda.
Così, al Gamescom di Colonia è stato presentato "Through the darkest of times" , primo videogioco a riportare simboli nazisti.
Jörg Friedrich, co-sviluppatore del gioco:
"Poiché gli sviluppatori avevano paura di dire di cosa si trattava, proponevano solo cose di fantasia: Hitler è diventato Heiler e non ha più i baffi, inoltre non ci sono più ebrei ma" traditori", c'è un intero aspetto della storia che semplicemente non è rappresentato".
L'autorità di controllo preposta in Germania (Usk) ha modificato da poche settimane la normativa che regola la gestione dei simboli "contrari alla Costituzione" in ambienti ludici.