Si avvia alla fine l'accoglienza USA ai terremotati di Haiti
Commenti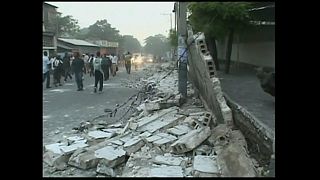 Dovrano lasciare gli Stati Uniti in 18 mesi i quasi 60.000 haitiani che erano stati accolti dopo il devastante terremoto del 2010.
NEW: Acting Homeland Security secretary announces decision to terminate the Temporary Protected Status designation for Haiti. pic.twitter.com/4OaPY0vaa2

—

NBC

News World News (@NBCNewsWorld) November 21, 2017
Erano stati ospitati in seguito a un programma di residenza temporanea ma dovranno lasciare il paese d'accoglienza perchè secondo l'amministrazione americana Haiti ha compiuto progressi dal terremoto. In realtà resta uno dei paesi piu' poveri dei Caraibi: i suoi abitanti vivono in media con poco piu' di un dollaro al giorno.
Il terremoto del gennaio 2010 ha ucciso decine di migliaia di persone, distrutto in gran parte la capitale Port-au-Prince e costretto un milione di haitiani ad andarsene.
#TPS | Defensoresdicenque #Haití no puedemanejarafluencia, sieteañosdespuésdel#terremoto de 7,0 gradosque generómiles de millonesde dólaresen dañosy dejó300,000 muertos, 1,5 millonesde heridosy un númeroigualde desplazados. Detalles: https://t.co/ZvPWj14kGJpic.twitter.com/VbDmDxg6tI

— Vozde América(@VOANoticias) November 21, 2017