Brexit: Bank of England rialza i tassi dopo 10 anni
Commenti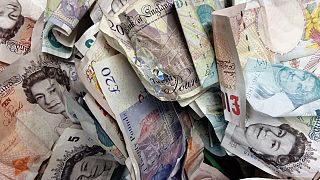 La Bank of England annuncia il primo rialzo dei tassi di interesse da 10 anni a questa parte, dal minimo record dello 0,25% allo 0,50%. La ragione principale è quella di contenere l'inflazione arrivata al 3%. Un irrigidimento che rischia – secondo gli analisti – di trasformarsi in un boomerang per la crescita.
"Senza un forte rallentamento dell'inflazione e con una crescita economica a tassi superiori al previsto, è improbabile che l'inflazione torni all'obiettivo del 2% senza un aumento dei tassi d'interesse", ha detto il governatore Mark Carney.
La Banca d'Inghilterra rivede leggermente al ribasso le sue stime di crescita per il 2017.
"La decisione di lasciare l'Unione europea sta già avendo un impatto notevole – aggiunge Carney – L'aumento dell'inflazione oltre le previsioni è dovuto principalmente agli effetti sui prezzi delle importazioni seguiti al calo della sterlina dopo il referendum. L'incertezza legata alla Brexit pesa sull'economia domestica che ha subito un rallentamento, anche se globalmente si registra una crescita significativa".
Secondo uno studio della stessa Bank of England, fino a 75mila posti di lavoro nel settore finanziario potrebbero andare perduti a causa della Brexit. Diecimila di questi il giorno dopo il divorzio tra Regno Uniti e Unione europea.