Kevin Spacey accusato di molestie sessuali, Netflix chiude la serie "House of cards"
Commenti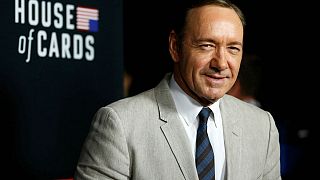 La seguitissima serie House of cards è arrivata al capolinea. Le vicende di Jack e claire Underwood, la coppia presidenziale piu' spietata d'america, non avranno un seguito dopo la sesta serie attualmente in lavorazione. A comunicarlo, la società di produzione Netflix, in seguito allo scandalo che ha coinvolto il protagonista, premio oscar Kevin Spacey, accusato di molestie sessuali dall'attore Anthony Rapp, protagonista della serie tv Star Trek.
Rapp ha accusato Speacy di averlo molestato nel 1986 quando aveva solo 14 anni.
in un tweet, Spacey non ha negato l'accaduto e ha chiesto scusa al collega, prima di riconoscere pubblicamente la sua omosessualità.
I produttori della serie hanno negato una correlazione tra le accuse di molestie e la chiusura del programma, tuttavia in un comunicato diffuso lunedi si sono detti profondamente preoccupati per l'accaduto.