Scoperto un ritratto della Monna Lisa "in topless"
Commenti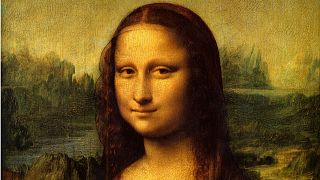 Esperti e storici dell'arte del Louvre ritengono che un nudo, raffigurante una donna sorridente e dai capelli raccolti, possa essere uno schizzo preparatorio della famosa Monna Lisa, conosciuta anche come Gioconda, opera di Leonardo Da Vinci.
Leonardo da Vinci and workshop. Monna Vanna, c.1515. Musée Condé – Chateau de Chantilly. Enjoy the details: https://t.co/byKEUxobpopic.twitter.com/P4dO5UMmNA

— ColecciónMMoret (@ColeccionMMoret) September 29, 2017
"Quasi certamente si tratta di un lavoro preparatorio per un dipinto ad olio", ha dichiarato il curatore Mathieu Deldicque.
Il ritratto a carboncino, conosciuto anche come Monna Vanna, raffigura una donna che guarda direttamente l'osservatore da sopra la spalla sinistra, il petto nudo leggermente di profilo. La sua posizione e la sua espressione sono molto simili a quelle della Monna Lisa.
Monna Vanna è stato attribuito per anni alla bottega Da Vinci (nello specifico, al suo allievo prediletto Gian Giacomo Caprotti, soprannominato dal grande genio toscano"Salai"o "Salaino"), ma ora i curatori del museo ritengono che Leonardo sia stato direttamente coinvolto nella creazione dell'opera. Il ritratto è conservato al museo Condé (Musée Condé in francese), ospitato nel castello di Chantilly al nord di Parigi, fin dal 1862.
Au c2rmf</a> ce matin, point presse exclusif autour de la Joconde nue avec <a href="https://twitter.com/mathieudeldicqu?ref_src=twsrc%5Etfw">mathieudeldicqu et Bruno Mottin, conservateur au C2RMF. pic.twitter.com/tMQ3VybT0t

— Heymann, Renoult (@HeymannRenoult) September 27, 2017