Al messicano Guillermo del Toro il Leone d'Oro della Mostra del cinema di Venezia
Commenti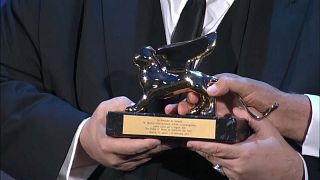 È andato a The shape of water, di Guillermo del Toro, il Leone d'Oro della Mostra internazionale d'arte cinematografica di Venezia.
Il film del regista messicano racconta di una donna, del suo lavoro umile, e del suo amore per una creatura acquatica.
Leone d'Argento a Xavier Legrand, che con Jusqu'a la garde tratta il difficile tema della violenza domestica.
Coppa Volpi per la migliore attrice a Charlotte Rampling, per la sua parecipazione a Hannah, diretto da Andrea Pallaoro.
Chiude così i battenti, dopo 10 giorni di proiezioni, la settanquattresima edizione della Mostra, che quest'anno ha visto 21 opere in gara.