Londra: vittime internazionali del terrore
Commenti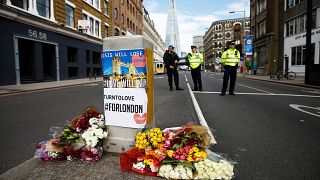 Un cittadino canadese ed uno francese sono tra i morti nell'attentato terroristico, avvenuto sabato sera nel centro di Londra.
Il Ministro degli Esteri francese, Jean-Yves Le Drian, ha confermato il decesso del connazionale tra le sette vittime nell'attacco.
Le Drian ha aggiunto che sette cittadini francesi sono tra i feriti, di cui quattro hanno subito gravi traumi.
Il Primo Ministro canadese, Justin Trudeau, ha a sua volta ribadito la morte di un cittadino canadese.
"Quatre compatriotes sont blessés et il y a semble-t-il une personne particulièrement touchée", annonce Jean-Yves Le Drian sur franceinfo pic.twitter.com/l7MBEoesLQ

— franceinfo (@franceinfo) June 4, 2017
"Il Canada condanna fermamente l'attacco che si è consumato a Londra – ha detto Trudeau -, che ha ucciso e ferito molte persone innocenti: il mio cuore è vicino ai familiari del connazionale ucciso".
Secondo la CBC, una delle vittime, Christine Archibald, è morta dopo essere stato colpita sul London Bridge: lavorava in un rifugio di "senza tetto" e si era trasferita a Londra per essere vicina al suo fidanzato, Tyler Ferguson, che l'ha vista morire tenendola tra le braccia.
Please read my statement on the terrorist attack last night in London, which claimed the life of a Canadian: https://t.co/RZeZfgtslU

— Justin Trudeau (@JustinTrudeau) June 4, 2017
Tra le persone ferite nell'attacco di Londra, una delle città più multietniche del pianeta, ci sono un giornalista del Sunday Express e un Ufficiale di Polizia britannica.
RIP Christine Archibald.
First victim named in #LondonAttackspic.twitter.com/K5BHtpcmU1

— Kay Burley (@KayBurley) June 5, 2017
A statement from the family of Chrissy Archibald, the first named fatality from the #LondonAttacks. The last three sentences are wonderful. pic.twitter.com/6ey4PyXu9W

— Stewart Wood (@StewartWood) June 4, 2017