Assange risponde alla CIA: 'voi avete creato Al Qaeda e Pinochet'
Commenti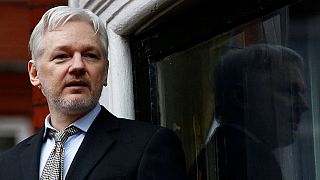 Avete creato Al Qaeda, l'Isil, l'Iraq, l'Iran e Pinochet. È la dura risposta alla CIA da parte di Julian Assange. Il fondatore di Wikileaks ha reagito via twitter a una dichiarazione del nuovo capo della Central intelligence agency statunitense.
Called a "non-state intelligence service" today by the "state non-intelligence agency" which produced al-Qaeda, ISIS, Iraq, Iran & Pinochet.

— Julian Assange (@JulianAssange) 14 avril 2017
Il direttore Mike Pompeo aveva detto:
È ora di dire che cosa è veramente WikiLeaks, è un'agenzia di intelligence non statale e ostile spesso complice di stati come la Russia. Fanno di tutto perché si parli di loro, monetizzano i click. Non hanno valori morali. La loro missione: autoesaltarsi distruggendo i valori dell'occidente.
Assange vive nell'ambasciata dell'Ecuador di Londra dal 2012 per sfuggire a un mandato di cattura svedese che, teme, sarebbe solo l'anticamera dell'estradizione negli Stati Uniti. Lì lo vogliono processare per rivelazione di informazioni top secret.
RELEASE: Inside the top secret CIA virus control system HIVEhttps://t.co/Bs6LmsVALzpic.twitter.com/vXZJKuUhVV

— WikiLeaks (@wikileaks) 14 avril 2017
Con il cambio della guardia alla Casa bianca si era pensato a un possibile alleggerimento della situazione di Assange negli Stati Uniti, la vicenda dimostra che Donald Trump non cambia per il momento strategia nei confronti di Wikileaks che alcuni ritengono il più importante perseguitato politico del secolo.