Siria: attentato suicida a Damasco, diverse vittime
Commenti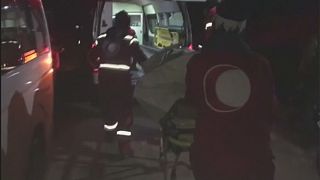 Sarebbe stato un attentatore suicida a provocare la violenta esplosione che ha ucciso almeno 8 persone Siria. Tra le vittime ci sono 4 soldati e un colonnello. Molti sono i feriti ma il bilancio è ancora del tutto provvisorio.
BREAKING: Massive suicide bombing rocks Kfar Sousa in #Damascus. Scores of Syrian civilians have been killed and wounded. #Syria

— Sarah Abdallah (@sahouraxo) 12 gennaio 2017
L'attacco è stato compiuto nel distretto di Kafr Sousa, sobborgo a sud ovest della capitale siriana Damasco. Kafr Sousa è sede di alcuni complessi istituzionali, tra cui l'edificio in cui si riunisce il Consiglio dei ministri siriano e il palazzo del ministero degli Affari esteri.
Gli attentati sono in genere rari a Damasco, bastione del regime di Bashar Al Assad che da sei anni lotta contro i ribelli. L'ultimo attentato nella capitale siriana era stato compiuto il 16 dicembre scorso da una bimba kamikaze, fatta esplodere a distanza con una cintura di tritolo nei pressi di una stazione di polizia.
E nelle ultime ore l'aeroporto militare della capitale siriana è diventato teatro di attacchi aerei da parte dell'esercito israeliano. Tel Aviv, però, non conferma.