Sci, CdM: il ritorno di Lindsey Vonn, sabato nella discesa di Altenmarkt
Commenti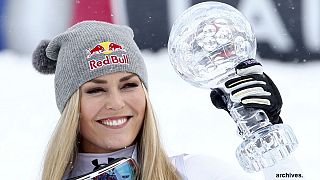 Lindsey Vonn è pronta a tornare. La statunitense sarà al cancelletto di partenza questo sabato, ad Altenmarkt, in Austria, per la discesa valida per la Coppa del Mondo di sci alpino.
I'm so excited to be racing this weekend!!! https://t.co/3GWPfVMHtF

— lindsey vonn (@lindseyvonn) 11 gennaio 2017
La quattro volte vincitrice della sfera di cristallo era caduta in allenamento a inizio novembre, fratturandosi l'omero e subendo quindi un'operazione chirurgica. Dopo 3 mesi di intenso recupero, la Vonn è pronta a iniziare la sua stagione.
La sciatrice del Colorado ha un solo obiettivo ora: tornare subito competitiva, per puntare al record di vittorie in Coppa. Gliene mancano 10 per raggiungere il primato detenuto da Ingemar Stenmark, che si fermò a quota 86.