Morti record nel Mediterraneo, nel 2016 5mila i migranti morti
Commenti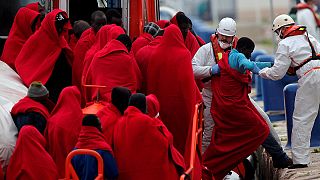 Un anno maledetto per i migranti che hanno tentato di raggiungere l'Italia o la Grecia su barconi o carrette della speranza. Sono oltre 5mila infatti i morti nel 2016 nel Mar Mediterraneo. Secondo l'Organizzazione internazionale per le migrazioni si tratta di una cifra record. 1.000 in più rispetto al 2015.
Secondo William Spindler, portavoce dell'Alto commissariato per i rifugiati dell'ONU questa situazione mette in evidenza l'urgente necessità da parte dei vari paesi di cambiare le procedure per l'ammissione dei rifugiati, incrementare il reinsediamento, il ricongiungimento familiare, le borse di studio per gli studenti in modo che queste persone non siano più costrette a viaggi pericolosi gestiti da scafisti senza scrupoli."
More than 5,000 refugees and migrants have drowned this year trying to reach Europe. Legal pathways urgently needed to stop these deaths!

— William Spindler (@SpindlerWilliam) 23 dicembre 2016
L'incremento del numero dei morti sarebbe da collegare spesso alla qualità inferiore delle imbarcazioni utilizzate dai trafficanti e alle loro tattiche per evitare di essere catturati.