Morti 17 militari indiani. È il peggior attacco in Kashmir dal 2014
Commenti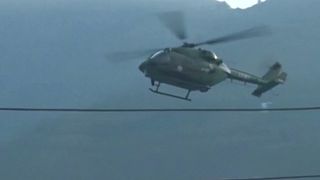 17 militari indiani sono rimasti uccisi in un attacco a una base militare in Kashmir, nel peggior attacco di questo genere, avvenuto dal 2014, nella regione contesa con il vicino Pakistan. Ed è proprio da quest'ultimo che l'esercito indiano sostiene provenisse il commando, nella notte entrato in azione nella base militare di Uri. Uccisi anche quattro degli assalitori.
Four militants, nine soldiers killed in #UriAttackhttps://t.co/gtICd66guB | By @fayazbukhari

— Reuters India (@ReutersIndia) 18 settembre 2016
L'alto numero di vittime sarebbe dipeso dal fatto che le tende di diversi militari hanno preso fuoco mentre questi ultimi ancora dormivano. Conteso fra India e Pakistan dal 1947, il Kashmir ha vissuto un rilancio delle tensioni dall'uccisione, avvenuta l'8 luglio, di un comandante separatista.
Gli indiani su Twitter: "Il premier intervenga con una risposta militare
L'attacco ha scatenato vibranti reazioni in India, con numerosi internauti che su Twitter hanno accusato di inerzia il premier Narendra Modi e hanno sollecitato, senza mezzi termini, a una risposta militare contro il vicino Pakistan.
Dear @narendramodi please do not tweet something like we condemn the #UriAttack, It's time to take action now, let the bat do the talking!

— Bhaiyyaji (@bhaiyyajispeaks) 18 settembre 2016
Il Pakistan, che nega qualsiasi coinvolgimento nelle violenze intervenute in Kashmir, ha dal canto suo invitato le Nazioni Unite e la comunità internazionale a investigare su quelle che sostiene siano "atrocità commesse dalle forze di sicurezza indiane".