Non basta Pokemon Go. Nintendo soffre yen forte e scivolone della Wii U
Commenti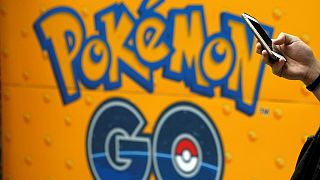 Non basta l'effetto Pokemon Go a rilanciare Nintendo. Nel secondo trimestre dell'anno, il colosso giapponese dei videogame ha pagato il brusco calo nelle vendite della console Wii U, in diminuzione del 53% su base annua, con una perdita operativa pari a 43 milioni di euro.
Nintendo suffers huge first-quarter loss as Wii U and 3DS sales tumble - Ars Technica https://t.co/mzZ08O7xJQ#Technology

— Tech News (@technews_google) July 27, 2016
Yen forte e ritardo nel lancio degli accessori
Dal suo lancio di tre settimane fa oggetto di una vera e propria febbre planetaria, l'applicazione per smartphone che consente di dare la caccia ai mostriciattoli gialli in "realtà aumentata" ha messo le ali alle azioni di Nintendo. Con il 70% delle vendite fuori dal Giappone, a pesare è però lo Yen forte. Ad offuscare le prospettive dei prossimi mesi è inoltre il posticipo del lancio degli accessori per Pokemon Go dal mese di luglio a quello di settembre.
The #PokemonGO Plus accessory will arrive in Sept. instead of the originally expected end of July. Thanks for your patience, Trainers!

— Nintendo of Europe (@NintendoEurope) 27 luglio 2016
Da Kyoto ribadiscono quindi che l'effetto Pokemon Go resterà limitato: confermate le stime di un utile annuale di poco superiore ai 300 milioni di euro.