Banca d'Inghilterra: invariati i tassi, nessuna misura di stimolo fino ad agosto
Commenti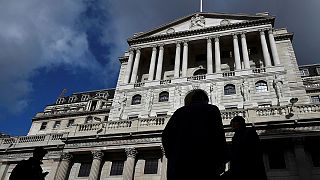 Sorpresa dalla Banca d'Inghilterra che decide di lasciare invariati i tassi d'interesse, nonostante la Brexit. Il costo del denaro resta a 0,50%, il programma di quantitative easing a circa 450 miliardi di euro.
Una decisione che ha fatto immediatamente salire il valore della sterlina nei confronti del dollaro.
Monetary policy summary and minutes of the MPC meeting ending on 13 July 2016 https://t.co/KxIXEgjl8c#BankRatepic.twitter.com/XZlgUZIV0c

— Bank of England (@bankofengland) 14 juillet 2016
Per i novi membri del comitato di politica monetaria le misure di stimolo dovrebbero invece essere varate ad agosto, in attesa di dati sul periodo che segue il voto a favore dell'uscita del Regno Unito dall'Unione Europea.
La Banca d'Inghilterra ha spiegato che tuttavia segnali preliminari indicano come il risultato del referendum influenzi il morale delle famiglie e delle imprese, con rinvii degli investimenti e delle assunzioni e un indebolimento dell'attività del mercato immobiliare.