Sterlina: nuovi minimi sul dollaro da 31 anni. Poi una timida ripresa
Commenti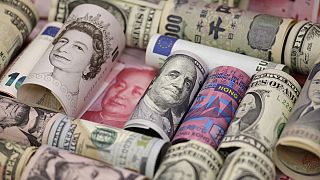 I timori da Brexit tornano ad affondare la sterlina, che nella notte tocca nuovi minimi da 31 anni a questa parte, scivolando in Asia sotto gli 1,28 sul dollaro.
British pound sinks to new depths on Brexit anxiety, yen soars https://t.co/mX4s9B1ZsSpic.twitter.com/INcDlguAvs

— Reuters UK (@ReutersUK) 6 luglio 2016
Termometro delle inquietudini innescate dall'esito del referendum, il corso della valuta britannica ha poi vissuto nelle prime ore della mattinata una leggera ripresa a Londra, che non le ha tuttavia permesso di superare quotazioni del 13% inferiori a quelle precedenti il voto.
The pound strengthens slightly, having earlier fallen below $1.28 to yet another 31-year low https://t.co/HRcZx0r90xpic.twitter.com/stSHhX6uvn

— Bloomberg (@business) 6 luglio 2016
Ad aggiungere incertezza, il congelamento degli investimenti con cui tre fondi immobiliari hanno reagito alle massicce richieste di rimborso da parte della clientela.