"Tristezza" di Mario Draghi. Sulla Brexit un no comment di fatto
Commenti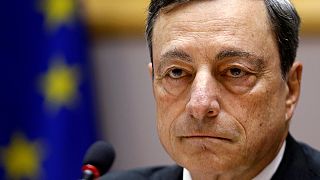 Il Regno Unito si appresta a lasciare l'Europa, ma la Brexit resta molto lontana dal Portogallo. Lontanissima, almeno, dalle dichiarazioni di Mario Draghi a Sintra, che al Forum annuale della Banca Centrale Europea evita l'argomento e preferisce invece sollecitare un "allineamento mondiale delle politiche monetarie" per controllare i livelli dell'inflazione.
Draghi: We may not need global coordination of policy areas but we would benefit from alignment - a shared diagnosis of root causes

— ECB (@ecb) 28 giugno 2016
"Potremmo non aver bisogno di coordinare sul piano formale le nostre politiche – ha detto il Presidente della BCE nel suo discorso d'apertura -, ma possiamo trarre certo beneficio da un loro allineamento. Quanto intendo, con questo termine, è una diagnosi condivisa sulle cause più profonde delle sfide che ci troviamo tutti ad affrontare. E un impegno condiviso a calibrare le nostre politiche su queste diagnosi".
Questo il video integrale dell'intervento di apertura di Mario Draghi.
Sulla Brexit, Draghi si è limitato a dire che gli ispira "tristezza". Di fatto un silenzio stampa, tuttavia lontano dal significare disinteresse: in passato già ampiamente occupatasi delle possibili conseguenze di un'uscita dall'Europa dal Regno Unito, la BCE aveva già promesso di fornire alle banche la liquidità necessaria per assorbire lo shock.
Draghi expresses "sadness" over Brexit - https://t.co/SSbu3fN8kx

— IFA Magazine (@IFAMagazine) June 28, 2016