Standard & Poor's e le altre: la Brexit taglia la fiducia nel Regno Unito
Commenti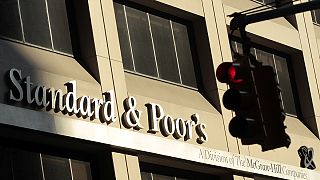 Si sgretola la fiducia delle agenzie di rating nel Regno Unito del dopo Brexit. Se confermato, l'intervento di Moody's anticipato da alcuni media britannici, seguirebbe di poco i tagli di Fitch e Standard & Poor's.
Read our latest Research Update on the United Kingdom here: https://t.co/ZTEkVyxRIW

— S&P Global Ratings (@SPGlobalRatings) 27 giugno 2016
Qui il comunicato di Standard & Poor's
Di due notch, il declassamento da parte di quest'ultima, che priva Londra della tripla "A" parlando di rischi economici, fiscali e costituzionali
, innescati dall'uscita dall'Unione Europea.
Fitch Downgrades the United Kingdom to 'AA'; Outlook Negative https://t.co/mJBLc8agMjpic.twitter.com/1B6J0hxhPs

— Fitch Ratings (@FitchRatings) 27 giugno 2016
Già all'indomani del voto Fitch aveva tagliato il rating britannico, ma di un solo gradino, motivando la sua mossa la "probabilità di un brusco rallentamento della crescita economica".
Banking sources tell Sky News that Moody's is likely to revise largest UK lenders' credit ratings to negative https://t.co/tCtMbqBlmj

— Sky News (@SkyNews) 27 giugno 2016
E mentre Moody's si appresterebbe a rivedere in negativo l'outlook delle banche britanniche, per soccorrerle la Bank of England è già intervenuta con una iniezione di liquidità da più di 3,5 miliardi di euro: terzo richiamo di una terapia anti-Brexit, di cui il governatore Carney ha annunciato aumenterà il dosaggio fino a più di 300 miliardi.
Qui il video e il testo integrale del discorso tenuto dal governatore della Bank of England all'indomani dell'esito del referendum sulla Brexit.