Tesla: partnership "esclusiva" con Panasonic per le batterie della Model 3
Commenti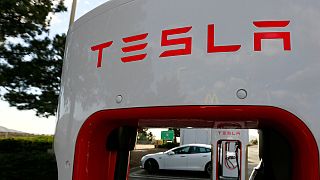 "Tesla lavora in esclusiva con Panasonic per la fornitura delle batterie della nuova Model 3": è bastato un tweet del numero uno dell'azienda Elon Musk per far fare un'impennata alle azioni del colosso giapponese. E per spedire in rosso quelle di Samsung SDI che, secondo indiscrezioni di stampa, stava negoziando con Tesla per diventare a sua volta fornitore.
Would like to clarify that Tesla is working exclusively with Panasonic for Model 3 cells. News articles claiming otherwise are incorrect.

— Elon Musk (@elonmusk) 8 giugno 2016
Panasonic ha spiegato nelle scorse settimane di essere definitivamente "salita a bordo" del progetto per la costruzione di una "super-fabbrica" di batterie. Vista l'ondata di pre-ordini per il nuovo modello, Panasonic ha anche detto di essere pronta ad aumentare gli investimenti.