MotoGp: Jorge Lorenzo in Ducati dal 2017, pronti 25 milioni in due anni
Commenti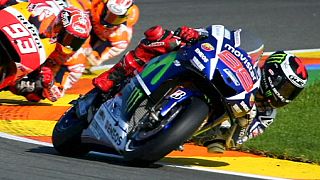 Jorge Lorenzo e Valentino Rossi non saranno più compagni di box dalla prossima stagione. E' arrivata finalmente l'ufficialità della notizia che girava in pit-lane da ormai qualche tempo.
Prima è stata la Yamaha ad annunciare che quella appena iniziata sarà l'ultima stagione del maiorchino, campione del mondo in carica, in sella alla moto giapponese. Poi ci ha pensato la Ducati a fugare ogni dubbio, con un comunicato sul proprio sito, dove si legge che Lorenzo guiderà la moto di Borgo Panigale nel 2017 e 2018.
Jorge Lorenzo teams up with Ducati in MotoGP for 2017 and 2018 https://t.co/zUTJ9DVlNF#forzaducatilorenzo99</a></p>&mdash; Ducati Motor (DucatiMotor) 18 aprile 2016
Il 28enne spagnolo, che lascerà la Yamaha dopo nove stagioni e tre titoli iridati conquistati, dovrebbe guadagnare 25 milioni di euro in due anni, diventando così il pilota più pagato in MotoGp.