Twitter, la "cura Dorsey" continua: via cinque alti dirigenti
Commenti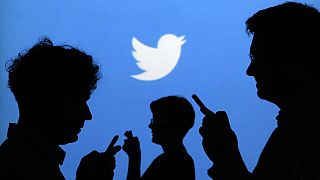 Nuovo terremoto ai piani alti di Twitter. Quattro alti dirigenti (il capo della divisione prodotto Kevin Weil, quello della divisione sviluppo Alex Roetter, la numero uno della sezione media Katie Jacobs Stanton e il responsabile delle risorse umane Skip Schipper) lasceranno la compagnia.
A dirlo, dopo le indiscrezioni di stampa circolate nel weekend, è stato Jack Dorsey. Ovviamente con un tweet, in cui il fondatore parla di una "meritata vacanza per i quattro".
Was really hoping to talk to Twitter employees about this later this week, but want to set the record straight now: pic.twitter.com/PcpRyTzOlW

— Jack (@jack) 25 Gennaio 2016
Nessuno strappo, apparentemente, anche se bisogna aggiungere la decisione del responsabile di Vine, la piattaforma video di Twitter, di tornare a lavorare per Google.
Personal update! I'm joining Google to work on VR. So much exciting potential there.

— Jason Toff (@jasontoff) 25 Gennaio 2016
Dalla nomina di Dorsey ad amministratore delegato permanente l'anno scorso l'azienda di social media ha già visto numerose partenze di manager di alto profilo.
Nonché una perdita di valore di oltre il 50% del titolo in Borsa, con gli analisti che sollevano dubbi sulla capacità della compagnia di far crescere utenti e profitti.
Tra le altre indiscrezioni si parla dell'aggiunta di due componenti al consiglio di amministrazione e dell'assunzione di un nuovo capo del marketing.