Somalia, duplice attentato a Mogadiscio: la firma è dei terroristi di al-Shabaab
Commenti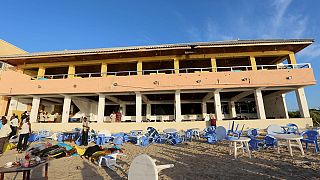 I terroristi di al Shabaab hanno attaccato Mogadiscio. Almeno diciannove le vittime per due autobombe esplose a circa un'ora di distanza l'una dall'altra davanti all'hotel e al ristorante Beach View che si trova sul lungomare della capitale somala. Al Shabaab, cellula di Al-Qaeda, ha rivendicato il duplice attentato. Secondo alcuni testimoni, i terroristi prima di entrare nel locale al grido di "Allahu akhbar!" (Dio è grande), "hanno sparato a caso alle persone vicino alla spiaggia".
"Condanno senza riserve l'attacco barbaro a Lido Beach" ha commento il primo ministro della Somalia, Omar Abdirashid Ali Sharmarke.
I unreservedly condemn the barbaric attack Liido. My thoughts and prayers are with the victims <a href="https://twitter.com/hashtag/Somalia?src=hash">#Somalia</a></p>&mdash; SomaliPM (@SomaliPM) January 21, 2016
È il terzo attacco a strutture turistiche in Africa da gruppi affiliati ad Al Qaeda, l'ultimo c'è stato cinque giorni fa a Ouagadougou, in Burkina Faso.