Tour de France: Froome "mi hanno lanciato urina" e attacca i media
Commenti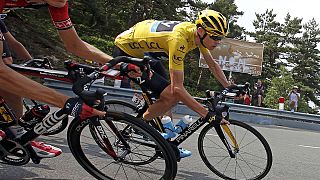 Tour de France sotto pressione per la maglia gialla Chris Froome. Prima l'attacco informatico per rubare i dati di allenamento, poi i sospetti – non troppo velati – di doping lanciati da Lance Armstrong e infine il lancio di urina in testa.
"Uno spettatore mi ha buttato addosso dell'urina urlandomi 'dopato'- racconta il corridore britannico al termine della 14esima tappa della Grand Boucle – È inaccettabile", aggiunge Froome accusando i media di comportarsi in modo irresponsabile.
Tour de France : "On m'a jeté de l'urine" se plaint le maillot jaune Chris Froome #TDF#TDF15http://t.co/SblvPqBvgV

— MYTF1News (@MYTF1News) July 18, 2015
Il Tour di Froome è caratterizzato dalle polemiche: il 14 luglio, il team Sky ha denunciato un attacco informatico per copiare i dati di allenamento del vincitore del 2013. Poi è stata la volta delle riflessioni di Lance Armstrong via twitter: il texano, squalificato a vita per doping, si è chiesto "Froome e Sky toppo forti per essere puliti? Non ho elementi".
1. Clearly Froome/Porte/Sky are very strong. Too strong to be clean? Don't ask me, I have no clue.

— Lance Armstrong (@lancearmstrong) July 14, 2015
E mentre Armstrong 'dà buoni consigli perché non può più dare il cattivo esempio', il britannico mantiene la maglia gialla e si prepara a diventare un'altra icona dell'ipocrisia del ciclismo.
Tour de France: Froome déjà aux commandes – euronews http://t.co/fiBzbP7E5npic.twitter.com/8fhveTCOyp

— Overnewser Actus (@ActusOvernewz) July 6, 2015