Portogallo: "guardie e ladri" particolare per la giornata dell'infanzia provoca polemiche
Commenti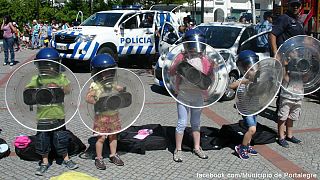 Guardie e ladri è un classico gioco da bambini. In Portogallo però, a Portalegre, la polizia ha organizzato una versione un po' haed del celebre gioco. Uno scontro fra poliziotti e manifestanti irrequieti e questo nel giorno che doveva celebrare la giornata dell'infanzia.
La cosa ha provocato una gigantesca polemica sui social media.
La prima foto è stata rimossa dal municipio di Portalegre":https://www.facebook.com/Municipio.de.Portalegre Facebook page
Children's Day, June 1st, Portalegre, Portugal: police and municipality organize game btw protesters and riot police. pic.twitter.com/rfRhJpURaZ

— Pedro Magalhães (@PCMagalhaes) junio 2, 2015
Austeritarian education in Portalegre: the police simulated interventions of the riot police for Children's Day. pic.twitter.com/xJVXGTosoE

— Modes of Criticism (@modescriticism) junio 2, 2015
Internet si è subito sfogata con prese in giro e satira.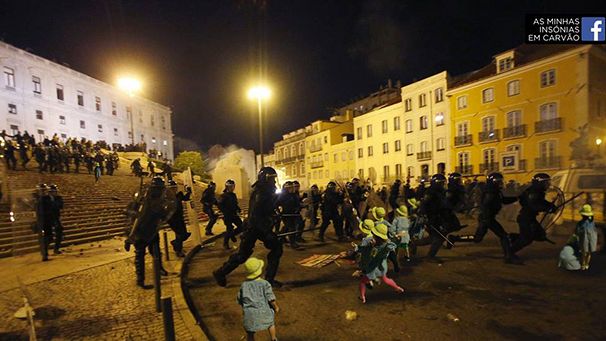 facebook.com/asminhasinsoniasemcarvao