Donne, Francia e Italia gli ingredienti del 68. Festival di Cannes
Commenti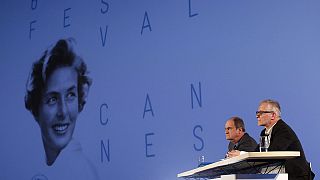 Donne, Francia e Italia. Sono questi gli ingredienti principali dell'edizione 2015 del Festival del Cinema di Cannes.
La kermesse, dal 13 al 24 maggio, verrà aperta da Catherine Deneuve, col film "Tête haute", fuori concorso.
Francia a parte, posto d'onore per i film italiani, a cominciare da quello di Nanni Moretti, Mia madre.
In concorso anche Matteo Garrone e Paolo Sorrentino, il primo con la trasposizione cinematografica delle favole di Giovambattista Basile, il secondo con La giovinezza.
Tra i film dagli Stati Uniti la pellicola di Gus Van Sant, The sea of trees, il nuovo film di Woody Allen e il primo firmato da Nathalie Portman.
L'edizione numero 68 della rassegna ricorderà i cento anni dalla nascita di Ingrid Bergman, la cui figlia, Isabella Rossellini, presiede una delle giurie del Festival.