Gb al voto: 6 Tories passano allo Ukip, Farage apre a governo di coalizione
Commenti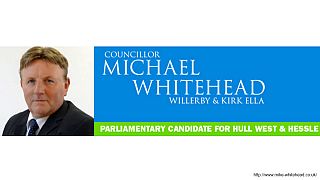 Lo Ukip fa campagna acquisti tra i Conservatori. Sei deputati di David Cameron hanno annunciato l'adesione al partito nazionalista britannico di Nigel Farage in vista delle elezioni politiche del 7 maggio.
Today's news is another hammer blow to Tory pretensions in the north of England http://t.co/zH6f4iml6E

—

UKIP

(@UKIP) April 6, 2015
L'ultimo in ordine di tempo è stato, lunedì mattina, Mike Whitehead, fino alla scorsa settimana candidato Tory in Hull West, a dire il vero, una roccaforte della sinistra.
I Tories, in vantaggio nei sondaggi, mostrano la tradizionale flemma e spiegano che Mr Whitehead è stato allontanato dal partito la scorsa settimana.
L'Ukip punta a confermarsi il terzo partito bitannico. I sondaggi lo danno oltre il 13 %.
Dopo l'ultimo dibattito, la prospettiva più concreta è quella di un governo di minoranza guidato dai conservatori, dopo il 7 maggio.
Miliband flops as SNP and Ukip secure shock victory http://t.co/qkem5sD2xlpic.twitter.com/6JCHO5DZOM

— The Telegraph (@Telegraph) April 2, 2015
La frammentazione politica e il crollo dei Liberal Democratici potrebbero spalancare la strada per Downing Street ai nazionalisti: a quelli dello Ukip con Cameron o a quelli scozzesi con i laburisti di Miliband.
elespanolcom</a> <a href="https://twitter.com/eduardosuarez">eduardosuarezalexandreafonso</a> Interesante también el apoyo de los más pobres a UKIP. <a href="http://t.co/DWODVAmJgn">pic.twitter.com/DWODVAmJgn</a></p>&mdash; Vicent Montagud (vicentmontagud) March 29, 2015