Marea nera in una riserva israeliana: "Tra le peggiori catastrofi della nostra storia"
Commenti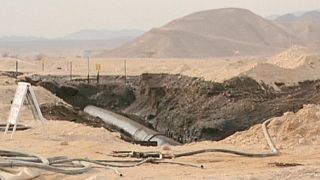 "Flora e fauna sono state gravemente danneggiate. Per tornare alla normalità ci vorranno forse degli anni". Ha i toni di un de profundis, il commento del Ministero dell'ambiente israeliano alla fuga di petrolio avvenuta all'interno della riserva naturale di Evrona, nel sud del Paese.
Oil spill near Eilat is 'one of the worst environmental accidents in Israel's history' http://t.co/4Gi7Ut43WG

— The Jerusalem Post (@Jerusalem_Post) 4 Dicembre 2014
"E' senza dubbio una delle peggiori catastrofi ecologiche della storia del nostro Paese", il commento del responsabile locale del Ministero, Guy Samet.
Oil spill causes heavy damage to Israeli nature reserve, Zafrir Rinat reports http://t.co/OlzNlgzQzXpic.twitter.com/zbq0mf4mrn

— Haaretz.com (@haaretzcom) 4 Dicembre 2014
Le migliaia di litri di greggio fuoriuscite dall'oleodotto che corre da Eilat ad Ashkelon formano una lingua nera di oltre 7 km. Ancora ignote le cause dell'incidente, che si è prodotto durante dei lavori di manutenzione in vista della costruzione di un vicino aeroporto. Sembra scongiurato, al momento, il rischio che la chiazza di petrolio raggiunga le vicine coste del Mar Rosso.