Nepal: la lotta per la vita, dopo la guerra civile
Commenti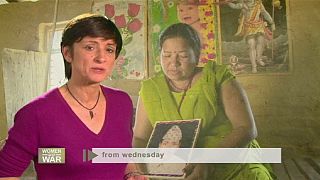 Women and War questo mese ci porta in Nepal, dove incontriamo Mina, Durga e Laxmi. Tre donne che lottano per ricostruire le loro vite spezzate dal conflitto che ha lacerato il Paese per dieci anni.
Ognuna, a modo suo, vuole contribuire alla realizzazione di un futuro migliore per il Nepal e una società più giusta nei confronti delle donne.
Ogni mese vi proponiamo di scoprire i ritratti di donne impegnate in lotte difficili in diverse zone del mondo, in Women and War.