Ue: "Stop ai doppi standard nel cibo"
Commenti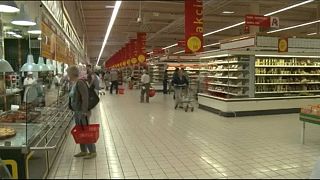 I prodotti alimentari destinati all'Europa dell'est devono avere la stessa qualità che all'ovest. La Commissione europea ha pubblicato le linee guida che puntano a scoraggiare i produttori a usare doppi standard per lo stesso prodotto.
Věra Jourová, commissaria ai consumatori, ha commentato: Non puntiamo il dito contro nessuno, come sapete non abbiamo citato nessun marchio preciso. Ma quando avremo le prove non esiterò a consigliare ai consumatori di non comprare quel prodotto"
We want all consumers across the EU to be treated equally. Here is our menu of actions on #DualFoodQuality ➡️https://t.co/0cGud5C8kvpic.twitter.com/Albqkn0q4k

— European Commission (@EU_Commission) 26 settembre 2017
A sollevare la questione sono stati alcuni Stati membri. Diverse associazioni di consumatori hanno svolto indagini, come "questa": https://www.zps.si/index.php/mediji/8568-pri-tretjini-izdelkov-zaznali-razlike, pubblicata in Slovenia, che hanno rivelato le differenze nella qualità del cibo fra paesi dell'est e dell'ovest.
Breda Kutin, presidente dell'associazione Zps all'origine dello studio sloveno, spiega: "Non direi che a giustificare la qualità inferiore sia il prezzo, perché altrimenti non potremmo spiegare in che modo lo stesso yogurt alla frutta costi il 30 per cento in più in Slovenia che in Austria. Stiamo parlando dello stesso prodotto".
Bruxelles ha finanziato anche la realizzazione di nuovi studi e invitato il Centro comune di ricerca a sviluppare una metodologia condivisa per le analisi.