Confermato Donald Tusk alla presidenza del Consiglio europeo
Commenti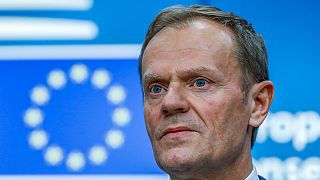 Donald Tusk riconfermato come presidente del Consiglio europeo al vertice dei capi di Stato e di governo a Bruxelles. L'ha annunciato per primo in un tweet il premier lussemburghese Xavier Bettel. Lui ha risposto ringraziando con un altro tweet.
Habemus #EUCO Presidentum, Good Luck eucopresident</a> Donald. XB <a href="https://t.co/7eNpsIt70R">pic.twitter.com/7eNpsIt70R</a></p>&mdash; Xavier Bettel (Xavier_Bettel) 9 marzo 2017
Grateful for trust & positive assessment by #EUCO. I will do my best to make the EU better.

— Donald Tusk (@eucopresident) 9 marzo 2017
Tusk ha raccolto i consensi di 27 paesi su 28, con l'esclusione solo del suo paese, la Polonia. La vicenda aveva assunto i contorni di una telenovela, da quando Varsavia aveva deciso di presentare un altro candidato, minacciando anche di non firmare le conclusioni del vertice se Tusk fosse rieletto. La premier polacca Beata Szydlo al suo arrivo a Bruxelles aveva detto che la rielezione di Tusk "porterà alla destabilizzazione" dell'Unione.