Estremismo al bando da scuola e carceri
Commenti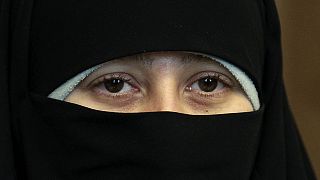 L'estremismo nella gioventù europea: come prevenire o scoraggiare l'adesione a violenti gruppi jihadisti in patria e all'estero? Come agire senza che sembri propaganda? Dopo i fatti di Parigi e dei due terroristi, diventati estremisti in carcere, sono al vaglio nuove misure da parte dei governi europei per evitare che carcere e scuola diventino incubatori di terroristi. Il radicalismo si fonda su un mix micidiale: social networking, predicatori islamici estremisti e criminali incalliti. I sociologi imputano la causa del proliferare di adepti nell'emarginazione sociale. In The Network, Chris Burns ne parla con i suoi ospiti.
Claude Moraes, deputato socialista britannico del Parlamento europeo e presidente della Commissione per le libertà civili, giustizia e affari interni del Parlamento europeo.
Sonya Reines-Djivanides, direttrice dell'ufficio di Bruxelles del gruppo Search for Common Ground, organizzazione non profit per la risoluzione dei conflitti.
And Bleri Lleshi, un giovane lavoratore che vive a Bruxelles, blogger che scrive sulle questioni giovanili.