Il processo a Berlusconi e il futuro dell'Italia
Commenti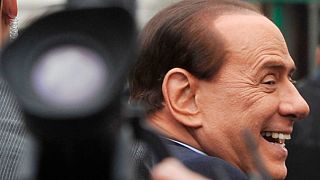 A The Network alcuni Vip sono invitati a sviscerare un argomento d'attualità. Per rispondere alle domande hanno venticinque secondi.
In quest'edizione ci occupiamo dei processi a Berlusconi. Con noi, tre ospiti:
- Da Bruxelles, Monica Frassoni, co-presidente dei Verdi europei. La rivista Foreign Policy ha incluso il suo nome nella lista dei cento intellettuali più influenti del mondo.
- Da Londra, Charles Young, autore di ''Impunity – Berlusconi's Goals and Its Consequences.'
- Da Milano, Giuseppe Cruciani, giornalista di Radio 24.